Who is online?
In total there are
6
users online :: 0 Registered, 0 Hidden and 6 Guests
None
Most users ever online was
88
on Tue Feb 05, 2019 4:25 pm
Top posting users this month

work in progress
So Sami and stealths. Two things that you'd normally not think of combining, but two things that turn out to work pretty well together.

This is a game position I had recently vs the FANG: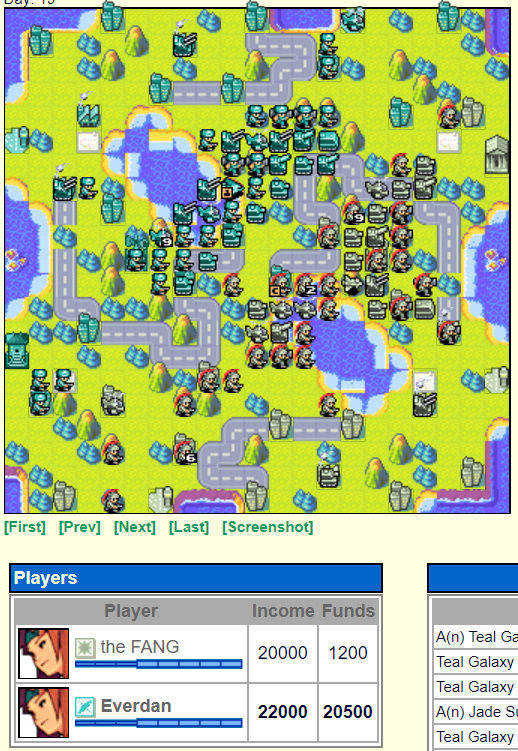 At first glance it's a pretty classic Sami vs Sami endgame stalemate with approximately equal forces. With full SCOPs on both sides, approaching recklessly would be suicidal, and so what happens normally is that both sides have to keep their distance while maintaining an advantage.

So I'm presented with an interesting choice this turn: attack, or wait. Strategically, there are several indications for the former - with full COP bars, I can attack without charging FANG's bar. Also, should I be able to take up a defensible position, the threat of COP or SCOP might force the FANG to retreat and enable me to keep the one city. Finally, if I can take and hold the center with my attack, I will be able to split FANG's position in two, and win by simple divide and conquer.

But all this is assuming I can launch a successful attack. It doesn't mean anything if the tactics don't work out, and launching a half-assed bad attack would only leave me vulnerable to counter-attack.

First, I fire off a COP, and KO the capturing inf on the city. Now my stealth pounces on the cleared square and attacks his copter.

Strangely enough, Sami's stealths don't suffer the 10% firepower bonus that most of her direct vehicles do, and so with 1 tower and a COP, they're at 120% firepower. With a base damage of 85 against copters, my stealth has a minimum of 102 damage this turn, enabling me to cleanly OHKO.
That OHKO turns out to be very important, because now it frees up attacking space for a 2HKO on the forest tank, then an almost-2HKO on the other b-copter, for a total of 3 vehicles and 1 inf destroyed.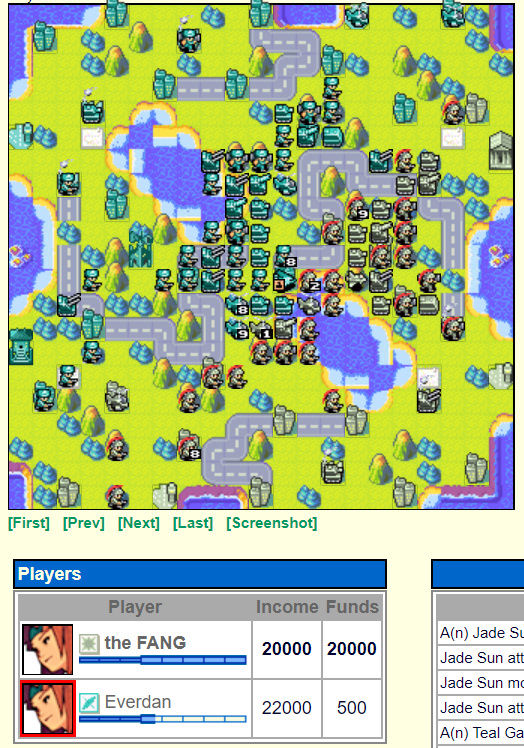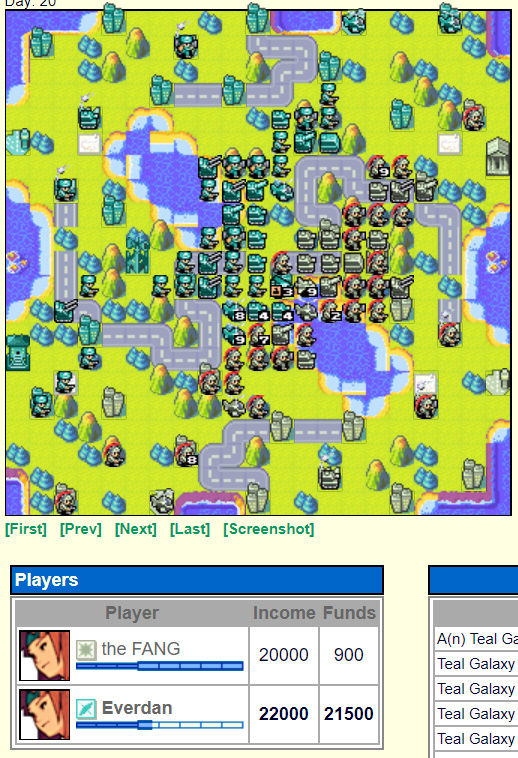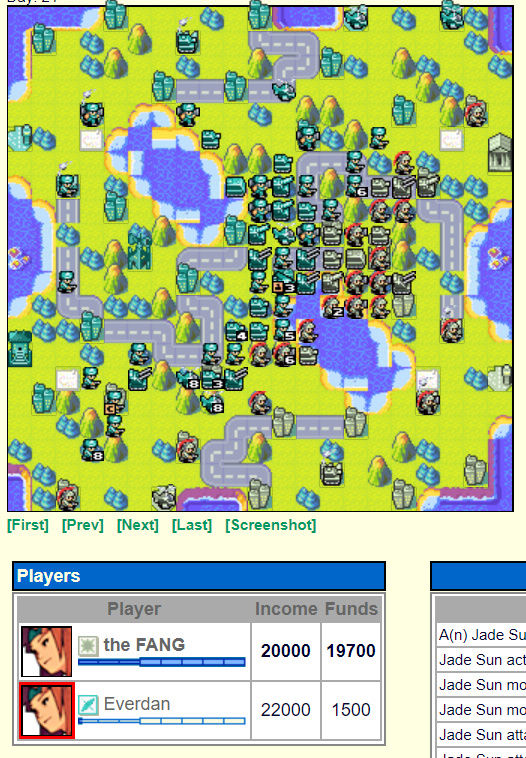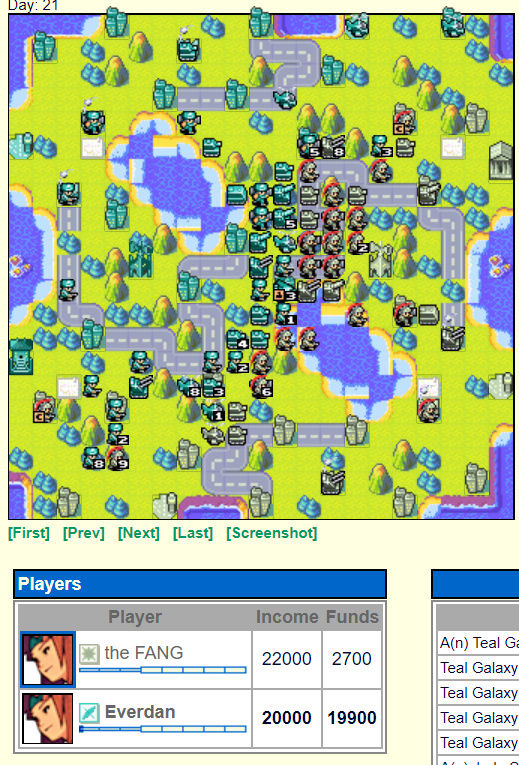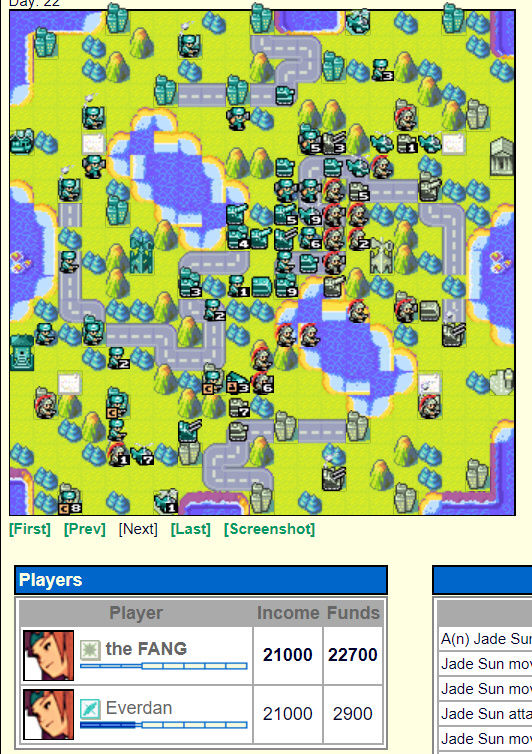 Everdan

AWBW Map Committee




Posts : 138
Reputation : 47

---

Join date

: 2015-01-06




---
Permissions in this forum:
You
cannot
reply to topics in this forum